We need to rehumanize the
sales process.
You work hard—but are you working from the heart? The heart is the place where sales are made. There's no hack, cheat or trick to selling more; no easy way around it. You have to make it personal. Shari can show you how.
Train your team to increase your quota without losing your soul.
Coming Soon!
Shots of Shari Subscription
Consolidation of Shari's most powerful videos that help sellers and managers upskill on demand.
Coming Soon!
Individual Coaching
Personalized bi-weekly coaching to improve sales performance and achieve professional goals.
Join the world's leading sales organizations.
Some of the world's largest companies trust Shari to help increase sales management efficiency, provide effective sales training, and lift the performance and retention of their sales teams.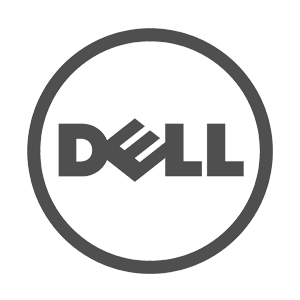 A HUGE thank you, THANK YOU. The feedback has been AWESOME!! Our team thanked me for choosing you and making this happen. You REALLY hit the mark with some tweaks from Senior Leadership, and you nailed it! I cannot thank you enough!!!

Christine McCarthy

Dell Technologies
Every KPI increased: Pipeline, win rate, deal size and time to close.

Donna Little

Nuance Microsoft
Shari has been invaluable to our Harvard Professional Selling course. That's why we've chosen her book, Heart and Sell, as our textbook. My students love her memorable stories and accessible insights. Shari has 'rare talent' (you have to hear this story!) for sales training and life training.

John Westman

Harvard Strategic Selling
Shari is one of the most dynamic and effective speakers of our day. I would highly recommend her to any organization.

Les Brown

Motivational Speaker
We chose the Shari company because they're agile, up-to-date and understand how to connect and add value to today's more educated, overloaded, tech-savvy consumers. Our most seasoned and skeptical reps said it was the best training they'd had in years!

Jeanette Munroe

Sodexo
Unlock your full potential with top insights, training and frameworks from Shari.
In today's world, information is everywhere, information is easy to find. But is it the right information for your team? Shari's curated resources put the right information in your hands, so you can start being more, doing more and selling more.
View Resources
The dynamo behind the Shari organization.
Shari Levitin is a passionate and wickedly funny speaker, author and sales strategy superstar. Her purpose? To transform the world of selling—and the world at large—through a heart-forward, radically human approach.
40+
Presented in 40+ countries
Ready to join the human side of sales?
live with purpose. sell with heart.
live with purpose. sell with heart.
live with purpose. sell with heart.