10 Universal Truths Every Salesperson Needs to Know.
Unlike sales books that focus solely on tips or techniques, Heart and Sell is all about understanding human needs and behavior—and using that understanding to form an authentic connection, rather than to finesse a quick sale.
In a market where the right approach is key, Heart and Sell offers a science-based, real-world approach that will help you reach more prospects, close more deals and dramatically increase your sales.
Purchase on Amazon
Purchase at Barnes & Noble
We know you'll love it so much we're offering Chapter 1… for free.
Universal Truth #1: Top salespeople share a willingness to take responsibility for their weaknesses, a deep curiosity about their customers and the world, and a desire for mastery. They commit to using what they've learned about their processes to continue improving. When you master this "growth equation" you will not only improve your sales record, you will transform your life.
Want to read more?
Download Chapter 1
The book of choice by top sales students and organizations.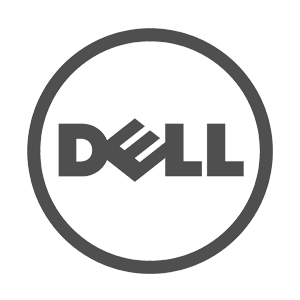 Shari has been invaluable to our Harvard Professional Selling course. That's why we've chosen her book, 'Heart and Sell', as our textbook. My students love her memorable stories and accessible insights. Shari has 'rare talent' (you have to hear this story!) for sales training and life training.

John Westman

Harvard Strategic Selling
The Millennial generation, larger than Baby Boomers and three times the size of Generation X, are leading the charge against old school, high-pressured sales tactics. 'Heart and Sell' couldn't have come at a better time. Shari Levitin masterfully blends the new science of selling with honesty, authenticity, and human connection. Want to increase sales and enhance your culture? Immerse yourself in 'Heart and Sell'!

Will Spendlove

VP Product Marketing, Salesforce
If you practice just one of Shari Levitin's universal truths, you'll have immediate success. So why not put all ten into action? and watch out! A tour de force for anyone interested in selling, serving, or living a more authentic life.

Shep Hyken

New York Times best-selling author of The Amazement Revolution
'Heart and Sell' bridges the gap between the new science of selling and the realities of today's highly informed and equally overwhelmed customer, who demands and deserves a more personal sales approach. Shari's expertise is readily apparent in this read and expertly blends neuroscience, heart and humor to create a powerful resource for anyone who wishes for success in sales.

Michael Brown

CEO, Hilton Grand Vacations
By blending a wealth of intriguing stories, memorable quotes, and actionable ideas, Shari Levitin's book aims for and hits the heart of the career sales professional. This must-read book shows you how to break the barriers that your prospects have erected and forge a long-term relationship based on respect, trust, and mutual value. Don't just read 'Heart and Sell', devour it!

Eric Chester

Best-selling author of On Fire At Work
Establishing trust through relationship building is critical, yet it's something sales professionals sometimes forget. Shari highlights the importance of establishing, maintaining, and growing trust between buyers and sellers through reliability, honesty, and integrity. Shari drives home her wisdom with passion and emotion, helping readers remember her message through storytelling, anecdotes, and vignettes. Shari's wisdom is transformative. I can't recommend 'Heart and Sell' strongly enough.

Ken Allred

Founder and CEO of Primary Intelligence
Shari is an amazing speaker and author. 'Heart and Sell' is filled with wit, wisdom and humor. A MUST for anyone selling anything.

Patricia Fripp

Past President National Speakers Association, CSP, CPAE Sales Presentation Trainer, Keynote Speaker, Executive Speech Coach
MEET THE (BESTSELLING) AUTHOR
Say hello to sales superstar Shari Levitin.
Shari Levitin is on a mission to teach ethical behaviors to salespeople—which is the whole reason why Heart and Sell exists. Read it, and you'll learn she's wicked smart, deeply funny, a fantastic storyteller… and a few other things, besides.
About Shari Levitin
"At its core, this is a book about human connection. It's about how to use proven sales skills without losing your authenticity."

Shari Levitin

Author of Heart and Sell
Committed to selling with heart? Get your team on board, too, with a keynote, workshop, or training.